Real Madrid are set for a busy summer in the transfer market with Carlo Ancelotti plotting a return to challenging for major honours.
Los Blancos have fallen short in their La Liga and Champions League defences this season with pressure growing on the Italian.
Despite rumours of the club preparing to remove Ancelotti from his position, he looks set to stay on, and complete the final year of his contract in Madrid.
Alongside a sizeable transfer budget to work with, Ancelotti will also face some key calls over squad players, with Eden Hazard's future a major question mark.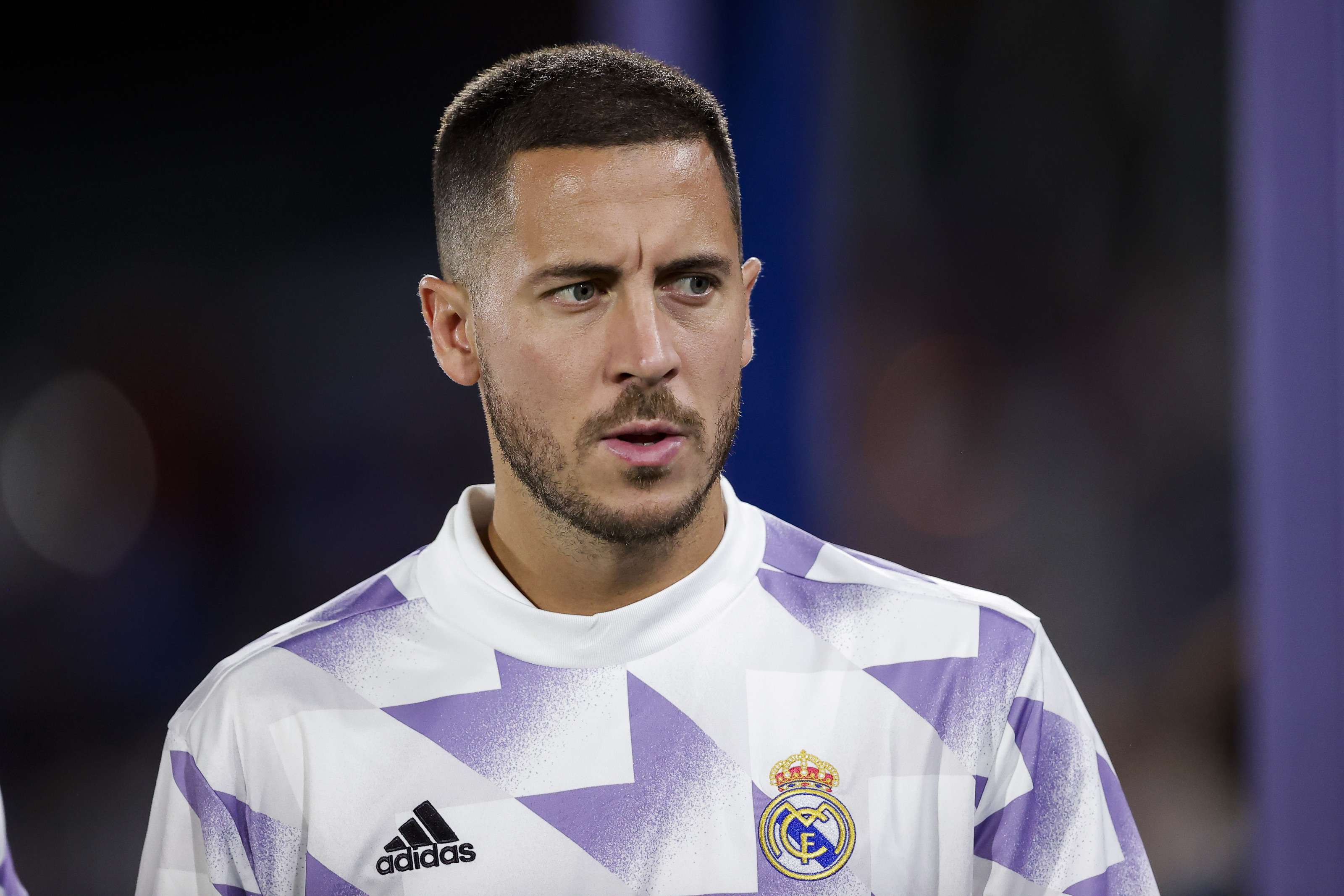 The Belgian international has consistently stated his desire to both prove himself in Madrid, and play regular football, despite those two factors not appearing to be compatible.
Ancelotti confirmed he will discuss next season with Hazard privately, in a cryptic response to what his plan is for the 32-year-old, as per reports from Marca.
Despite being linked with a free transfer release, and a potential makeweight in an offer for Harry Kane, Ancelotti has refused to rule out offering Hazard another chance.
Despite maintaining his fitness for the majority of the campaign, Ancelotti has kept Hazard on the bench, but Marco Asensio's incoming exit could free up a more regular slot.
Real Madrid will accept an offer for Hazard, but they will demand a fee, and that could block a deal, similarly to their previous stand offs with Gareth Bale.
Retaining Hazard might not be Ancelotti's first choice, but his hands could be tied, with the club still determined to see some return on their original outlay.
Offers from Saudi Arabia and the USA will be tempting for Hazard in 2023, but it would likely signal the end of his career in Europe, and a seismic decline from his incredible heyday at Chelsea.